Natural and high-quality care products from the climate-neutral natural cosmetics company Bioturm
For a long time we were looking for a natural cosmetics brand that could convince us in all aspects. Therefore, we are very pleased to present the new Bioturm products to you!
Since its foundation in 2001, Bioturm has been working absolutely free of animal testing and has been certified "climate neutral" since 2018. All Bioturm products are manufactured in Germany, with raw materials from predominantly organic cultivation.
All Bioturm products are free of silicones, kerosene oil, PEG, parabens and synthetic fragrances and dyes.
Bioturm stands for quality.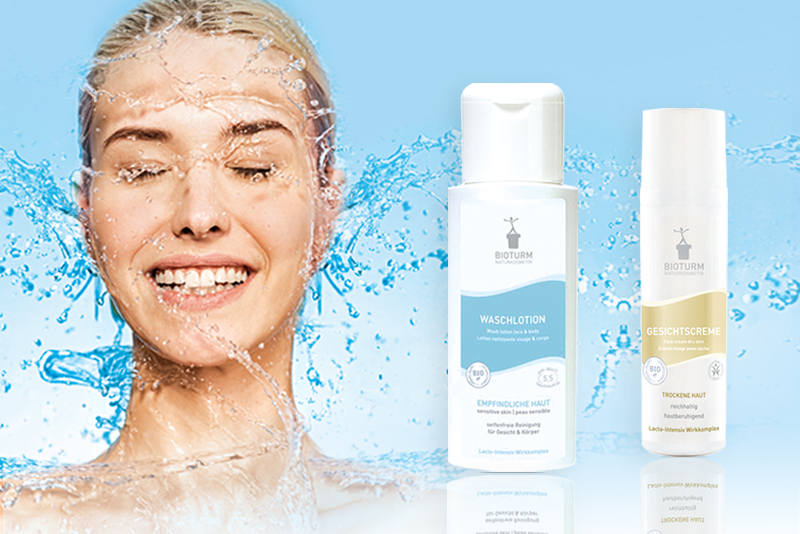 Cleansing - Bioturm helps the skin to heal
The Bioturm cleansing products are particularly mild and gentle due to their composition and therefore offer a cleansing that cleanses gently and intensively, especially in the therapy-accompanying care of neurodermatitis, psoriasis, very dry skin and acne.
The combination of Bioturm's unique Lacto-Intensive Active Complex made from organic whey and high-quality active ingredients ensures optimal compatibility and a more vital skin, especially for problem skin.
The colorful, luminous
shower gels
are not only an absolute eye-catcher optically, they also convince with pleasant natural fragrances, vegan content and a velvety skin feeling.
Neurodermatitis and psoriasis (psoriasis)
Skin irritations and allergies can often develop into unpleasant, chronic skin diseases in today's stressful and overburdening environment.
Bioturm offers here a series of products, which are particularly co-ordinated with the therapy-accompanying cleaning and care with Neurodermitis and psoriasis.
Product recommendation for neurodermatitis:
We particularly recommend the
Silver line
with micro-silver, a specially prepared pure silver that has an anti-itching and antibacterial effect, but does not penetrate the body.
As well as the
Oat Line
, which helps to interrupt the itch-scratch cycle in atopic skin.
Product recommendation for psoriasis:
Further recommended products for neurodermatitis and psoriasis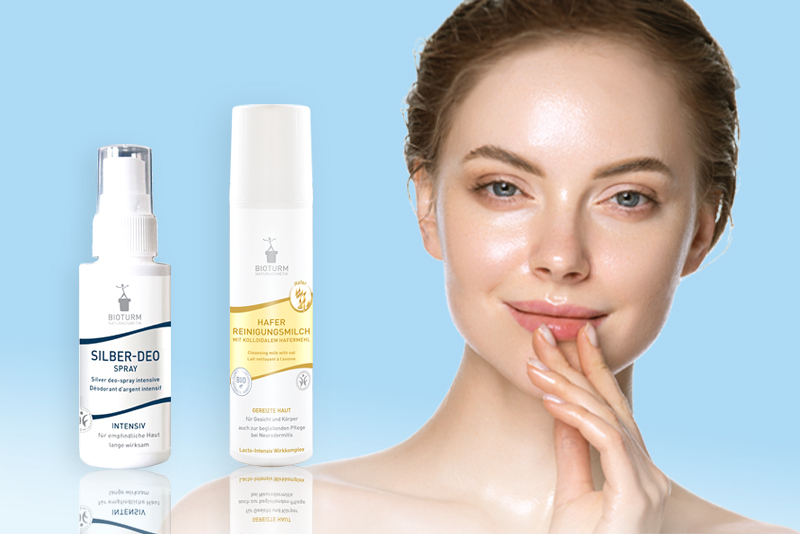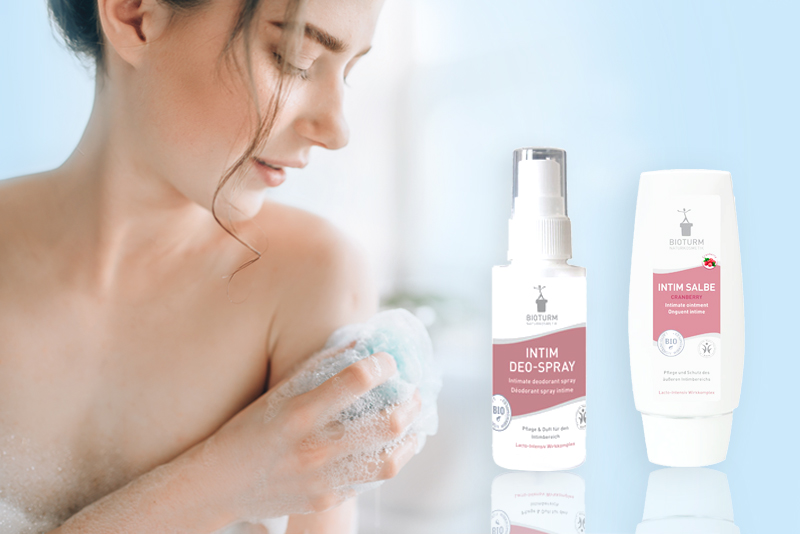 Intimate care
The most common cause of inflammation and discharge in the genital area is excessive cleanliness with agents that have a too high pH value for the genital area and therefore wash away protective lactic acid and disturb the natural defenses.
The Bioturm Lacto-Intensiv active complex made from organic whey with its acidic pH value (3 to 4) is ideal for maintaining the natural intimate flora. Both the delicate
washing foam
and the mild
washing gel
are particularly well tolerated due to their cleansing components. For subsequent care, use the
Intimate Ointment
or
Intimate Deo Spray
. The series is also available with the
power of cranberry
.
The variant for men:
Intimate Washing Gel
. Soap-free cleansing with particularly mild components. High-quality plant extracts soothe sensitive skin from redness and irritation.
Hair care and styling
Bioturm offers a particularly gentle cleaning and care of scalp and hair. Especially suitable for problems with contact eczema, psoriasis, neurodermatitis or simply psoriasis.
Recommended for fine, trickling dandruff caused by dry scalp:
Recommendation for oily dandruff with enlarged surface:
For the sake of the environment:
The
new firm shampoos
from Bioturm - soap-free and economical and at the same time gentle on the environment.