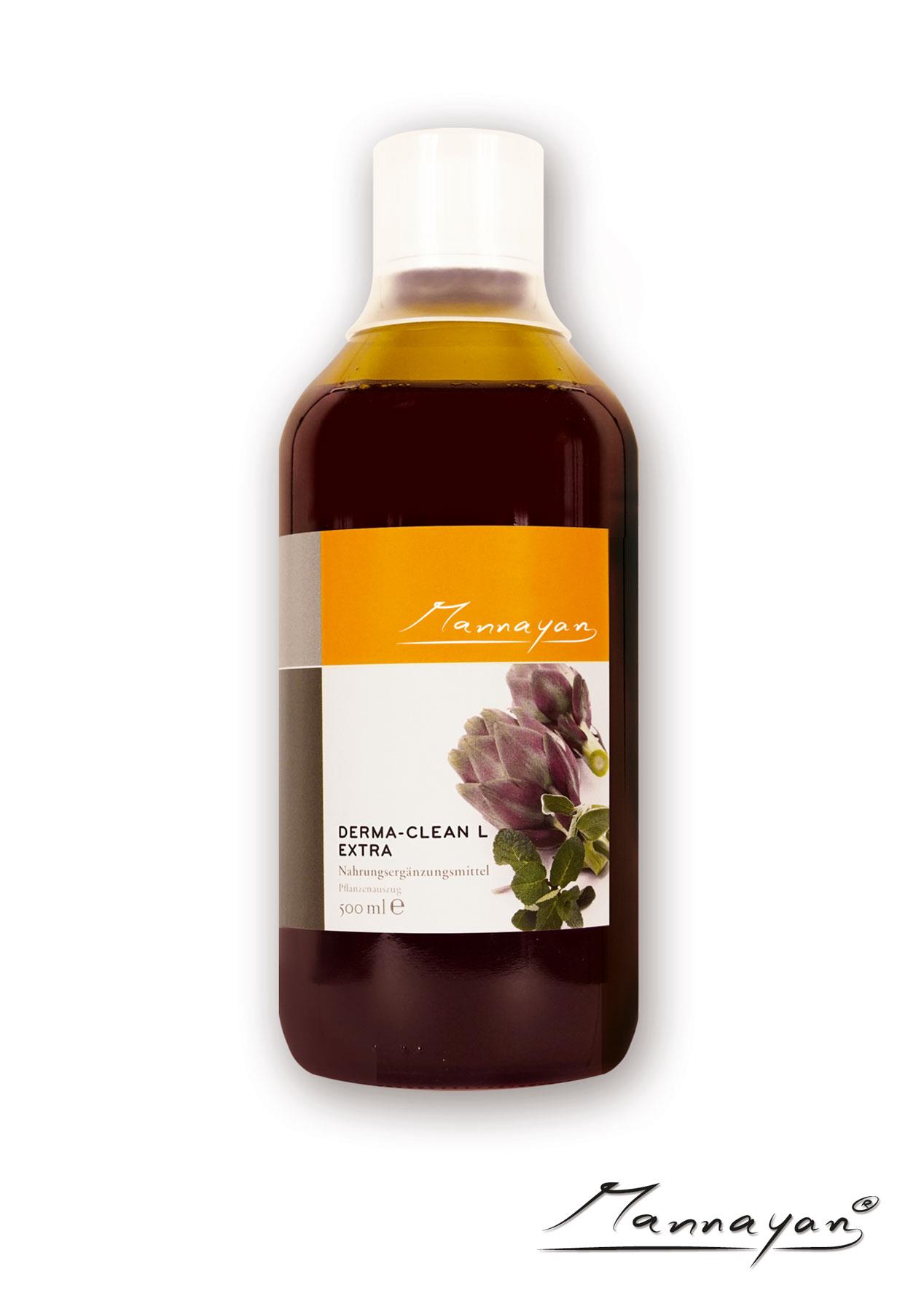 Content:
0.5
(€71.80* / 1 Liter)
Available, delivery time 1-3 days **
Product information "Derma - Clean L (EXTRA)"
What is Derma-Clean L (Extra)?
This high-quality product consists of selected and well-tried herbs.
The base consists of levitated spelt distillate.
Mannayan Derma - Clean L (Extra) contains
Milk thistle fruit (Cardui mariae fructus)
Dandelion root with herb (Taraxaci radix cum herba)
Artichoke leaves (Cynarae folium)
Sage leaves (Salviae folium)
Peppermint leaves (Menthae piperitae)
Liver herbs tincture . Combination preparation from the three plants according to Dr. Hulda Clark
Ingredients:
purified water, spelt distillate (approx. 17% by volume), extracts of dandelion, milk thistle fruit, artichoke herbs, sage and peppermint leaves
Suitable for:
Vegetarians, Vegans
Free from:
gluten, dairy products (lactose), preservatives, artificial colours and flavourings, genetic engineering
Recommended consumption:
2 - 3 times daily 1 teaspoon with 200 ml water or as instructed by the therapist with sufficient liquid. Not suitable for pregnant or breastfeeding women. In general, a single bottle of this preparation is sufficient.
Do not exceed the indicated recommended daily intake. Food supplements should not be used as a substitute for a balanced and varied diet.
Keep out of the reach of small children. Store away from light, in a cool and dry place. Do not consume if the closure band is missing.
Properties "Derma - Clean L (EXTRA)"
Free of:

Artificial flavors and coloring

, Dairy poducts (lactose)

, Genetic engineering

, Gluten

, Preservatives

Suitable for:

Lactose intolerance

, Vegan

, Vegetarian
purified water, spelt distillate (approx. 17% by volume), extracts of dandelion, milk thistle fruit, artichoke herbs, sage and peppermint leaves