For therapists and alternative medicine practitioners
Take advantage of countless benefits if you are registered with Mannayan as a therapist or alternative medicine practitioner!
You can expect exclusive discounts and offers as well as access to the categories "Trikombin" and "Test Sets".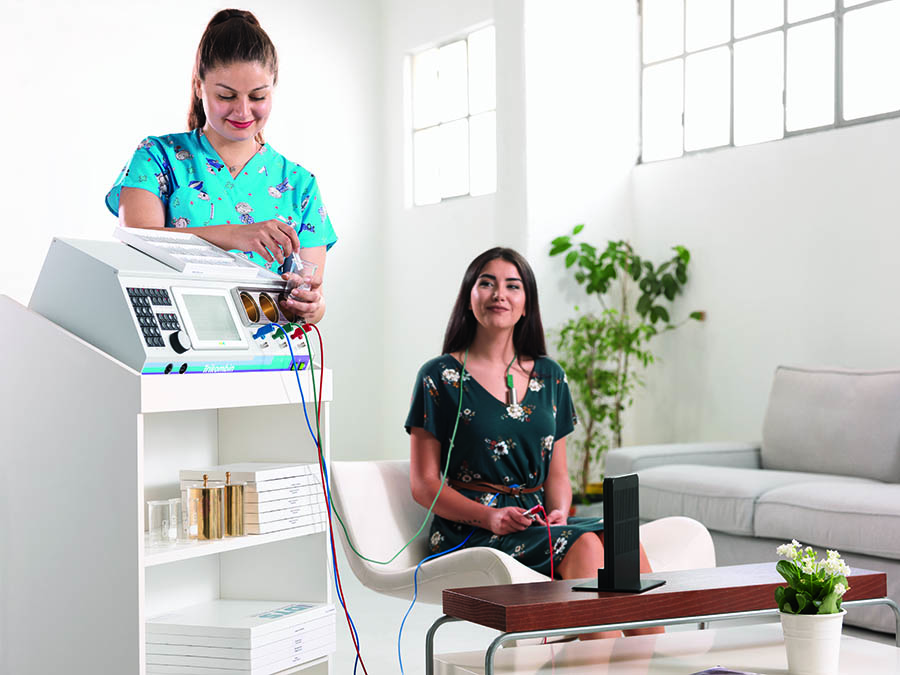 Trikombin - a tridimensional frequency unit
The tricombin can clearly be considered as revolutionary in the field of frequency applications. It
 is the spectacular further development of the outdated bioresonance technology. Researcher, developer and alternative medicine practitioner Alan E. Baklayan has managed to make this harmonic frequency application device an absolutely indispensable jewel for both experienced therapists as well as newcomers in the field of alternative medicine.
We'll be happy to give individual, personal or digital consultation and support, where you can raise and clarify any questions or queries.
Would you like to know more about TRIKOMBIN?  
Take advantage of a free hour of personal consultation online, where we can introduce the device to you and answer any questions. Please make an appointment at +49(0)89-1890846-0 or send an e-mail to bestellung@mannayan.com.
Make an appointment now!
DTS® - Differential Test System by Baklayan


Test Sets
For testing and therapy in frequency-based therapeutical practices Mannayan provides Differential Test System sets by Baklayan to therapists using bioenergetic testing methods. The ampoules are suitable for all devices - bioresonance or other transmission of vibration energy.
After log-in in the therapist area of our online store you can find detailed information about the test sets.