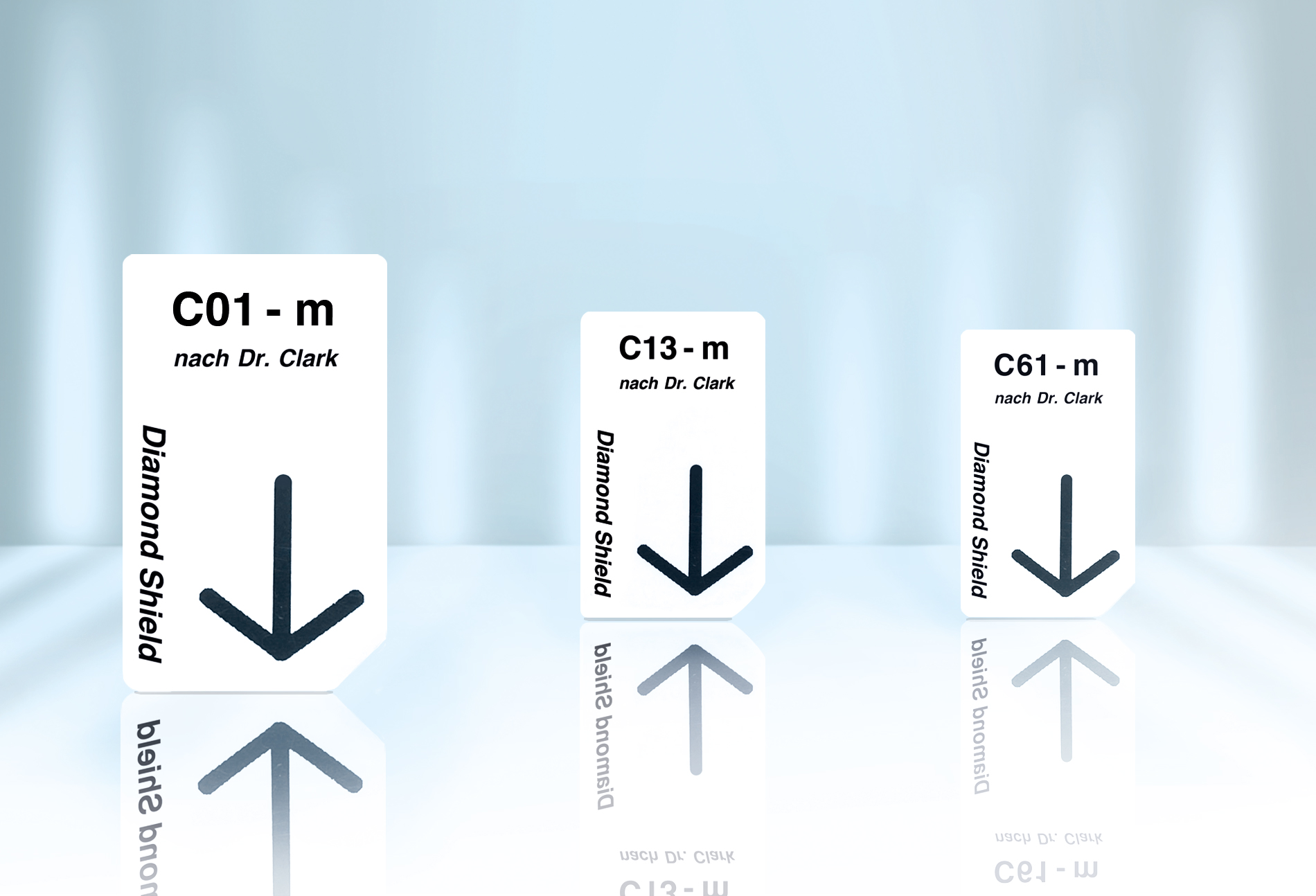 Chip cards according to Dr. Hulda Clark
Dr. Hulda Clark (1928-2009), a native Canadian, is best known today for her Clark zapper and her book "Healing is possible" (original title: The Cure for all Diseases).
Dr. Clark was an excellent combination of naturopathy and science. 
The Diamond Shield Zapper is the further development of this device by Dr. Hulda Clark and offers us significantly more possibilities and innovations than the original version, yet Clark frequency is still relevant today.