Dr. Clark: Heilung ist möglich (german)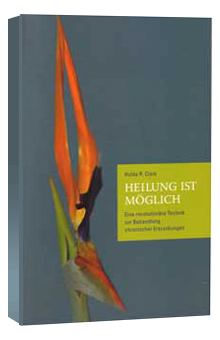 Available, delivery time 1-3 days **
Product information "Dr. Clark: Heilung ist möglich (german)"
The American biophysicist and physiologist Dr. Hulda Clark found a connection between parasite strains and numerous diseases.
Hulda Regehr Clark (1928-2009), Dr. of Physiology, developed a test device, the so-called synchrometer, to detect, by means of a resonance reaction to specific frequencies, harmful substances in industrially produced food, cosmetics and other products of everyday use, as well as various parasites which, according to her theory (by supporting the pollutants accumulated in the body) can settle in the organs and cause serious chronic diseases.
In this book, she gives instructions for the self-construction of the zapper she developed, the so-called Clark zapper, and detailed information on the targeted weakening and elimination of pollutants and parasites through fine electrical stimulation at specific frequencies. The book also contains information on the occurrence and distribution of pollutants in the immediate living environment and tips on avoiding contact. Of course, their well-known detoxification and purification recipes for the various excretory organs (e.g. intestinal programme, kidney cleansing, liver cleansing, etc.) are also described in detail.
Author: Hulda R. Clark
ISBN: 0-9740287-5-4
Properties "Dr. Clark: Heilung ist möglich (german)"
| | |
| --- | --- |
| Book: | German Print Version |