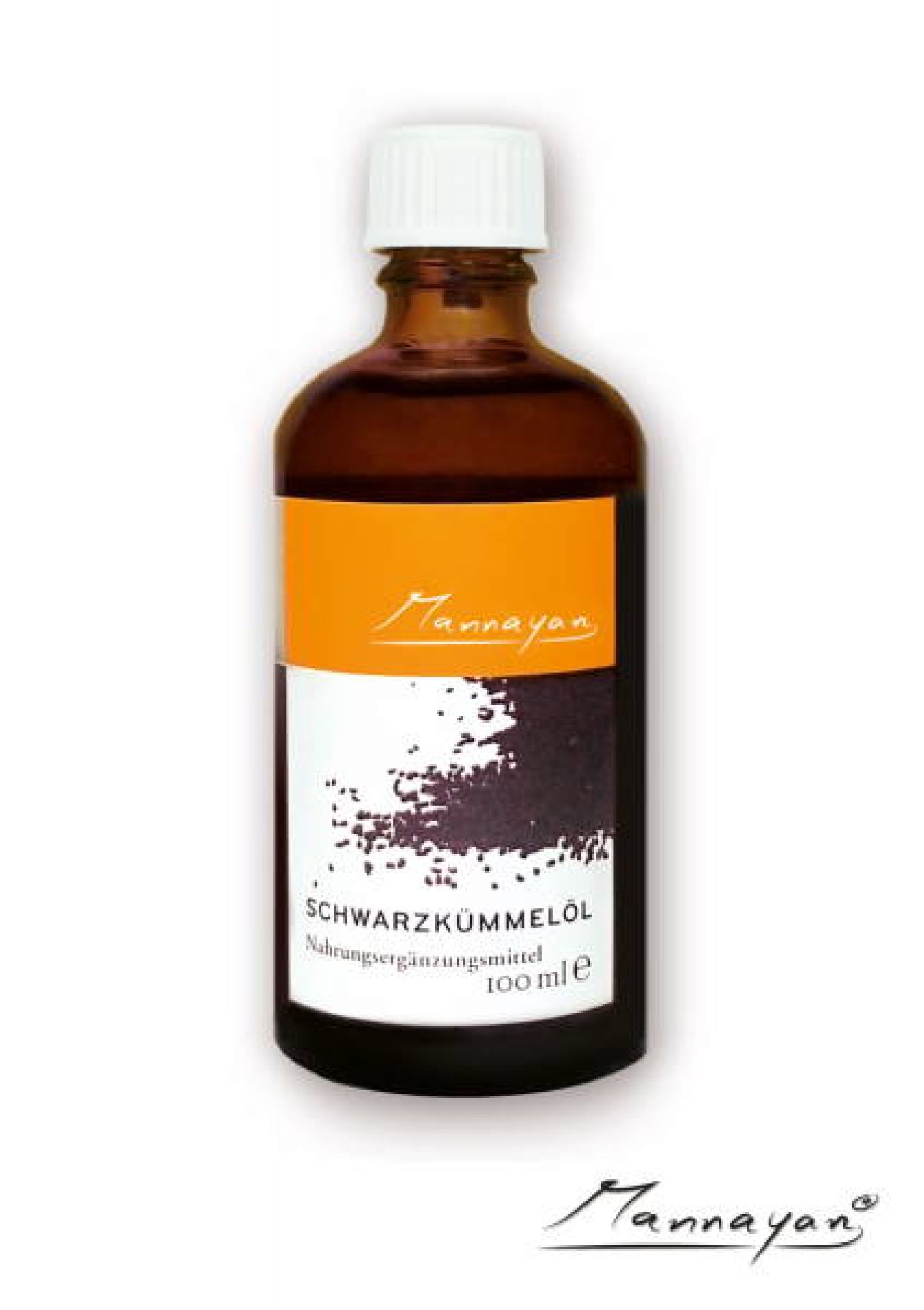 Content:
0.1
(€135.00* / 1 Liter)
Available, delivery time 1-3 days **
Product information "Mannayan Schwarzkümmelöl (black seed oil) 100 ml"
DE-Öko-037 - EU/non-EU agriculture
What is Mannayan black seed oil?
Black cumin oil (Nigella sativa) is a spice plant that is mainly cultivated in Asia and the Orient. It is rich in unsaturated fatty acids such as linoleic, linolenic, arachidonic, eicosenoic and eicosadienoic acids, which are contained in a special combination. It belongs to the high-quality food supplements. In addition to the high proportion of essential fatty acids, black cumin oil also contains vitamins.
Gentle cold pressing, as is the case with Egyptian black cumin oil from Mannayan Black Cumin Oil, is very important for the preservation of vitamins and nutrients. Mannayan black cumin oil is a 100% natural, valuable seed oil with polyunsaturated fatty acids and naturally contained essential oils.
Ingredients:
100% natural pure black cumin oil (Nigella sativa) from controlled organic cultivation from Egypt (first cold pressing)
Suitable for:
Vegetarians, Vegans
Free from:
gluten, dairy products (lactose), preservatives, artificial colours and flavourings, genetic engineering
Recommended consumption:
For at least 6 months 3 times daily ½ Teaspoon (1.5 - 2 ml) before or at mealtimes with plenty of water or as advised by the therapist.
Do not exceed the stated recommended daily intake. Food supplements should not be used as a substitute for a balanced and varied diet.
Keep out of the reach of small children. Store away from light, in a cool and dry place. Do not consume if the closure band is missing.
Properties "Mannayan Schwarzkümmelöl (black seed oil) 100 ml"
| | |
| --- | --- |
| Free of: | Artificial flavors and coloring |
| Quantity: | 100 ml |
| Suitable for: | Vegan |
Ingredients:
100% natural black cumin oil (Nigella sativa) from controlled organic cultivation from Egypt (first cold pressing)
Nutrient information per 100g:
Energy 3700 kJ / 900 kcal, fat 100 g (of which saturated fatty acids 15 g, monounsaturated fatty acids 24 g, polyunsaturated fatty acids 61 g), carbohydrates 0 g (of which sugar 0 g), fibre 0 g, protein 0 g, salt 0 g, linoleic acid 57.3 g (these are average values)