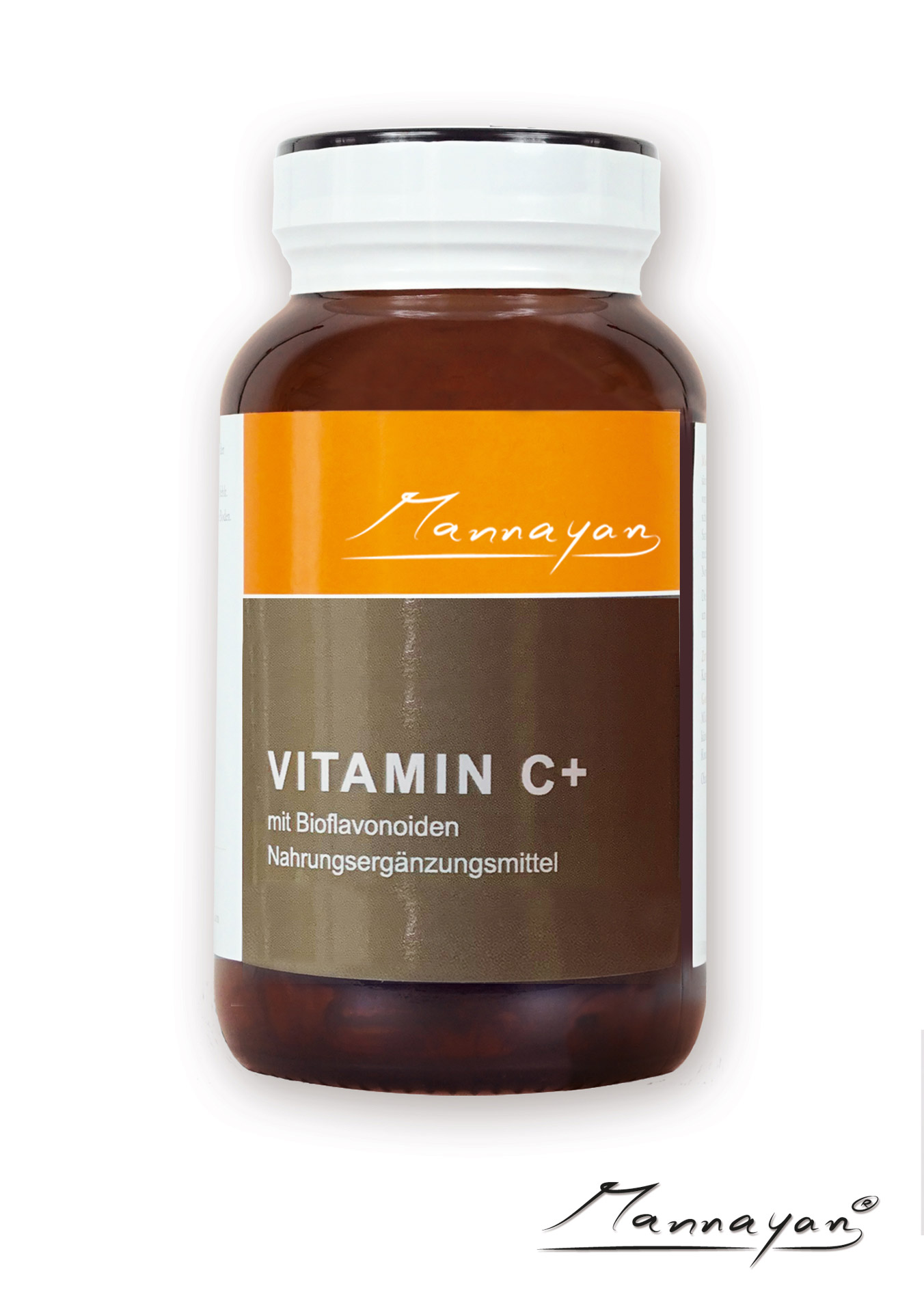 €37.50*
Content:
0.127 Kilogramm
(€295.28* / 1 Kilogramm)
Available, delivery time 1-3 days **
Product information "Mannayan VITAMIN C + (120 tablets) "
Food State |
What is Mannayan Vitamin C+?
Mannayan Vitamin C+ is enriched in a nutrient complex of citrus pulp from whole oranges. Due to the bioflavonoids it contains, the body recognises it as natural vitamin C. Therefore, Mannayan Vitamin C+ has particularly high biological availability and is very well tolerated. Many of the so-called natural vitamin C products contain only about 10% fruit extract, the remaining 90% consists of isolated ascorbic acid.
For a high biological availability, Mannayan Vitamin C+ is enriched in a nutrient complex of orange fruit pulp. As a result, it is connected with bioflavonoids such as hesperidin and naringin, as in nature. The body recognises Mannayan Vitamin C+ like food.
What does Food State product mean?
Food State means nothing other than that the food supplement has food status - i.e. it can be absorbed by the body like a whole food. Unlike conventional food supplements, which often contain synthetic vitamins and minerals, Food State uses only natural, unprocessed foods. This means that the containt nutrients are in their natural form, as they occur in food.

Ingredients:
Vitamin C (bound in citrus pulp), bioflavonoids,
Auxiliary materials: vegetable stearic acid (anti-caking agent), silicon dioxide, glycerol and hydroxypropyl methylcellulose (capsule shell), sodium carboxymethylcellulose (coating agent)
Suitable for:
Allergy sufferers, vegetarians, vegans, Candida-sensitive persons
Free from:
Wheat, gluten, milk products (lactose), soya, sugar, starch, yeast, preservatives, artificial colours and flavourings, genetic engineering
Recommended consumption:
Take 1 tablet daily or as advised by your therapist with sufficient liquid.
Content: 120 tablets
Do not exceed the recommended daily intake. Food supplements should not be used as a substitute for a balanced and diversified diet.
Keep out of the reach of small children. Store away from light, in a cool and dry place. Do not consume if the closure band is missing.
Properties "Mannayan VITAMIN C + (120 tablets) "
Free of:

Artificial flavors and coloring

, Dairy poducts (lactose)

, Genetic engineering

, Gluten

, Preservatives

, Soy

, Starch

, Sugar

, Wheat

, Yeast

Important Ingredients:

Vitamin C

Nahrungsergänzungsmittel:

Mannayan+ Produkt

Suitable for:

Candida sensitive persons

, Lactose intolerance

, Vegan

, Vegetarian
Nutrient information:
1 tablet contains on average:                                   % of the recommended daily intake daily dose*.
Vitamin C......................... 250 mg                                                                            312
Bioflavonoids.................... 80 mg                                                                                +
* according to the Nutrition Labelling Regulation
+ no recommendation available